The New Safe Confinement at Chernobyl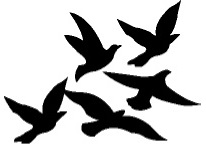 A ceremony in Chernobyl in the Ukraine on 29 Nov 2016 marked the successful conclusion of the sliding operation to move the New Safe Confinement, a key milestone before the finalisation of an international programme to transform Chernobyl to an environmentally safe and secure condition by November 2017. The radioactive remains of the Chernobyl power plant's destroyed reactor 4 have been safely enclosed following one of the world's most ambitious engineering projects.
The New Safe Confinement at Chernobyl was built by Novarka, a consortium of the French construction firms VINCI Construction and Bouygues Construction. Works started in 2010. The structure replaced an old shelter that was installed as an emergency measure to contain the radioactive materials in the destroyed unit shortly after the disaster in 1986. It provides a controlled and weatherproof environment where the solid radioactive remains of the destroyed unit can be held for the next 100 years. The arch, 165 meters long, 260 meters wide and 108 meters tall, was moved over a distance of 327 metres from its assembly point to its final resting place, completely enclosing the previous makeshift shelter.
Not only is the structure the largest of its type, but moving it into position was an remarkable achievement. The moving of the arch was carried out by the Mammoet company from the Netherlands. It was skidded from its construction site to the reactor building using a system that had been specially designed for the project. The innovative skidding system was fully remote-controlled and consisted of 116 skid shoes with an average capacity of 700 tons each. The skid shoes movements were completely synchronized on both sides of the structure to ensure a smooth and even operation. The tracks of this system were installed at a 33 degree angle to optimize the load transfer onto the foundations.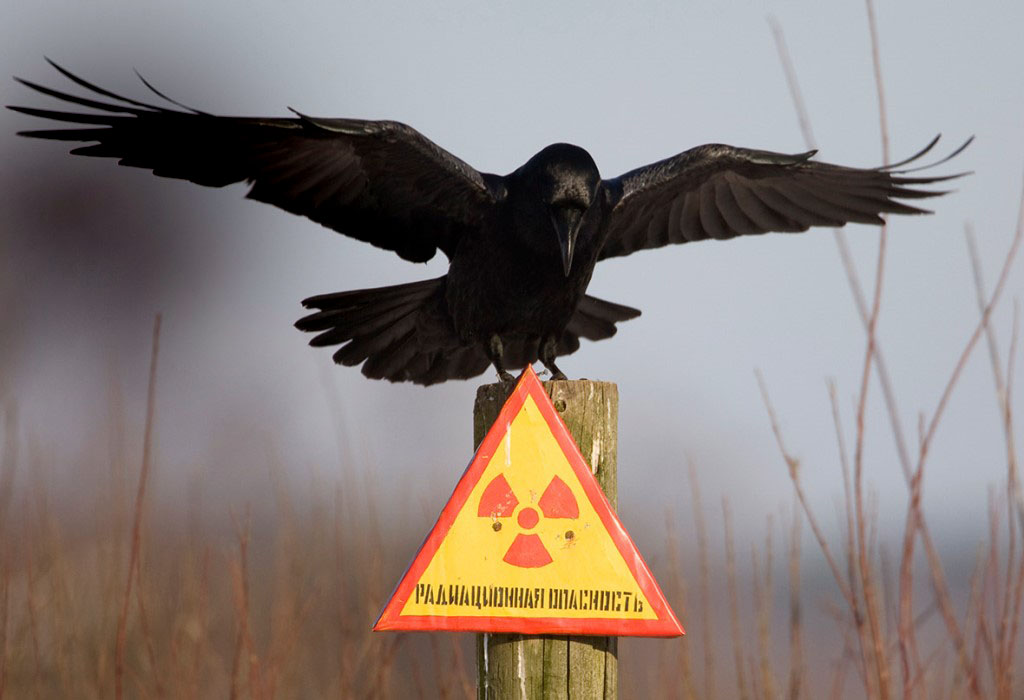 РАДИАЦИОННАЯ ОПАСНОСТЬ – RADIATION HAZARD
A raven on a fence post spreading its wings at the boundary
of the Polesky State Radiological Reserve in nearby Belarus.